Full Stack Web & App Development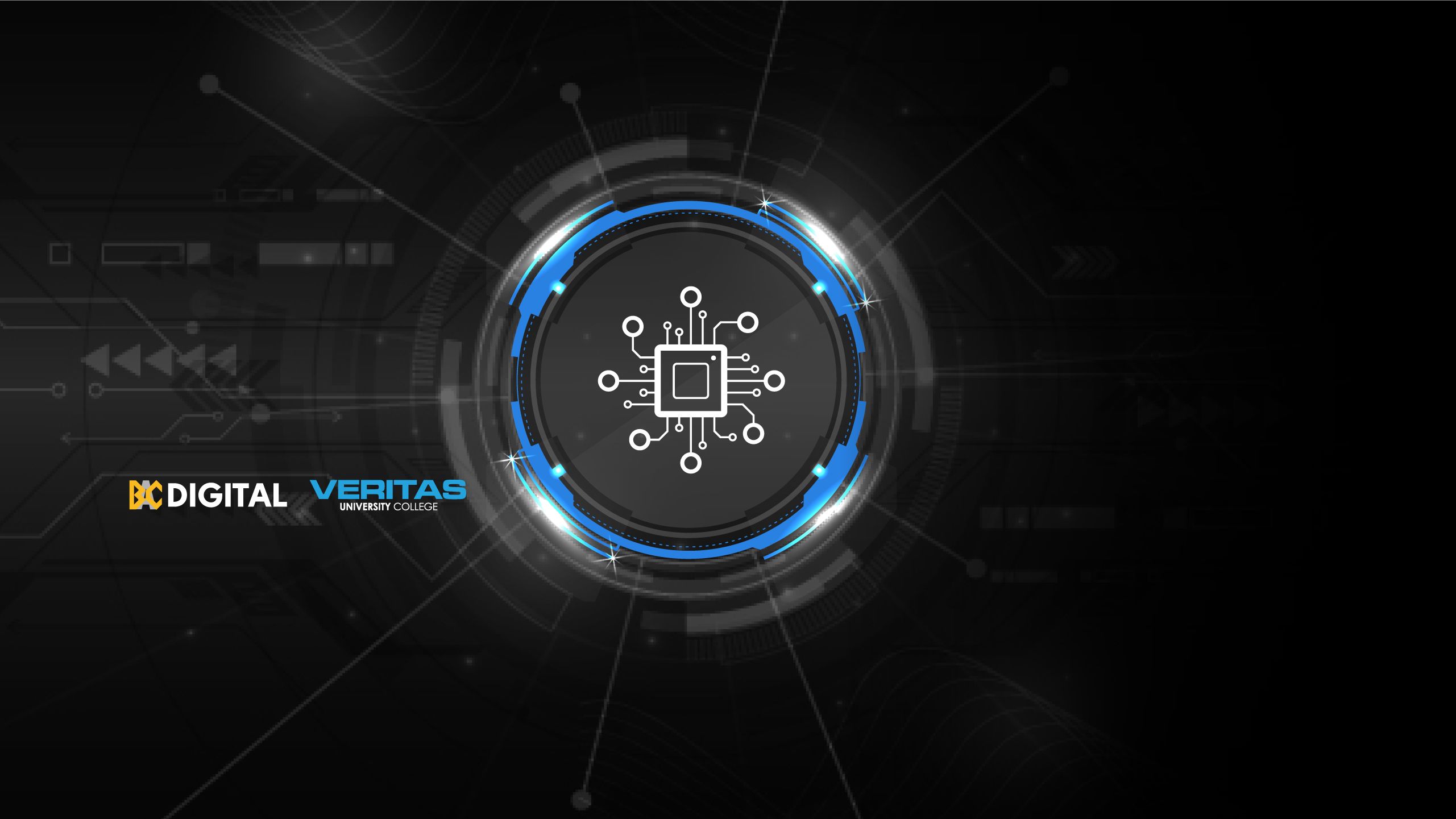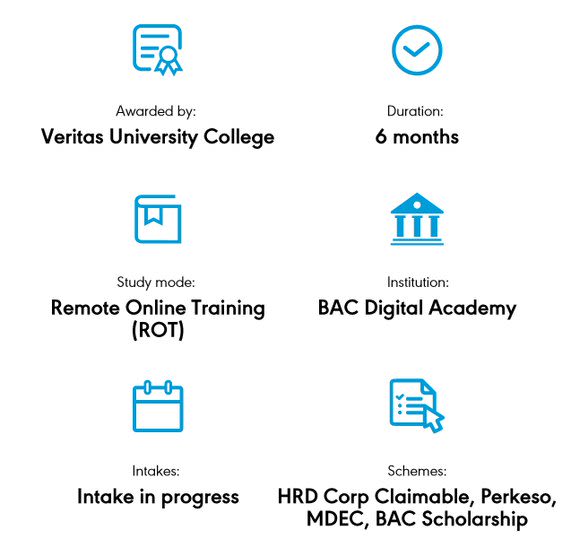 Course Overview
Web and software developers are among the most sought after on the job market today, so it's no wonder that learning to program can pay off big. Becoming a software developer is about learning a way of thinking, not just about expertise with a specific set of tools. The skills we teach will serve you well no matter what you may go on to do in the future: front end, back-end engineering, etc.
Learning Outcomes
Problem solving and computation thinking
Good software design and best-practices
Algorithms and data structures
Code readings
About Veritas University College
At Veritas, we are constantly re-thinking the learning process and leveraging on efficiency, technology and strategic partnerships to provide a holistic next gen educational journey for our students. As a result of our far-reaching efforts, Veritas has received the BrandLaureate Best Brand in Online Education award for 2020, 2021 and 2022 in recognition of our exceptional academic and co-curricular experience.
About BAC Digital Academy
We are an industry-certified and recognised training academy. Our panel of subject matter experts have specifically structured the curriculum to focus on current trends and best practices in Data Science & Analytics, and you will have the flexibility of studying anytime, anywhere with our learning management system (LMS).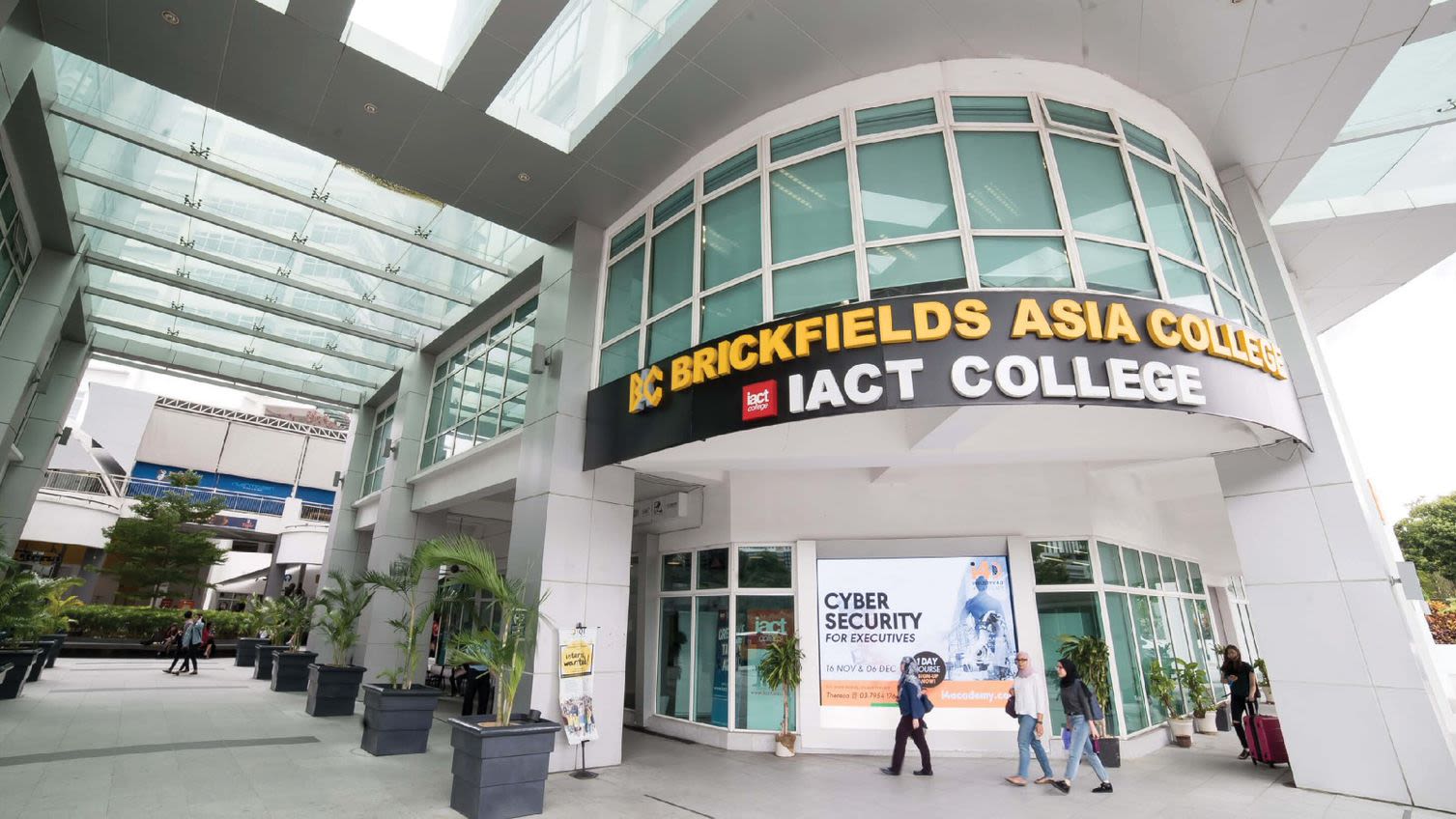 Malaysian citizens – Job Seekers, Retrenched workers, Graduates, Business Owners, Entrepreneurs, IT Professionals

No prior knowledge of computer science or any programming languages are required for joining this course. You will be taught the essential basic skills, tools, programming and knowledge for data science.

Participants are also required to bring along their laptops during this course. (Please avoid bringing work laptops that may limit your access to external domains)

Hello there, welcome to HRD Academy!
Recommended Courses.
Professional Certificate in Data Science & Analytics
This course is designed to help you acquire the concepts, tools, techniques and advanced programming skills (such as Advanced Python & Advanced R) that are essential for a career in data science.
Professional Certificate in Applied AI Engineering
This Professional Course is designed to equip you with the tools you need to succeed in your career as an Artificial Intelligence / Machine Learning / Deep Learning Engineer.
Professional Certificate in Project Management
This course is intended to train personnel involved in projects to assess, capture and control them and make the project progress transparent, effective and successful.